Pints West is the award winning Bristol and District branch free sheet. It is produced quarterly and 10,000 copies are distributed around various pubs, with many of these being read by more than one person.
Letters, articles and feedback to the editor are always welcome, as are enquiries from potential advertisers.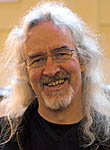 Contact:
Garden Flat, 6 Royal York Villas, Clifton, Bristol, BS8 4JR
Pints West editions are available to be downloaded as PDF files on this page. They are generally around 1 Mb in size.
Click HERE to see a full list of the pubs to which Pints West is distributed each quarter.