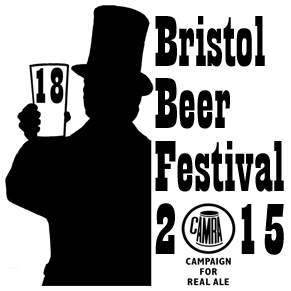 Bristol Beer Festival 2015
The eighteenth annual CAMRA Bristol Beer Festival ran from Thursday 12th to Saturday 14th March 2015 at Brunelís Old Station, Temple Meads, Bristol. Around 140 real ales featured in total with more than 100 different real ales on sale most of the time. On the final Saturday evening session we opened with 102 real ales and closed with more than 40 still on sale. Cider and Perry did sell out towards the end of Saturday evening.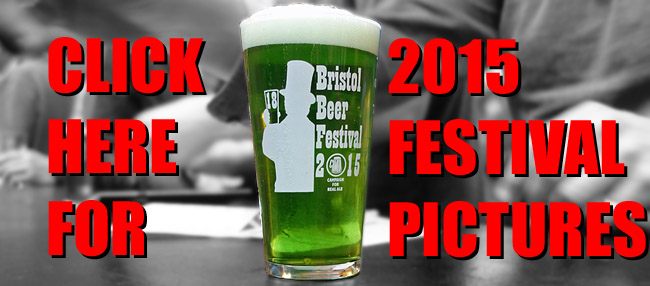 Click here to view pictures from the Bristol Beer Festival 2015
The 2015 Beer Festival Programme can be downloaded here
Some significant changes were made to the arrangements for ticket sales for 2015 to reflect customer feedback and buying patterns and in particular the stated preference of many people to buy tickets online. On Sunday 1 February ticket sales to CAMRA members took place at the Commercial Rooms in Bristol and at Off the Rails in Weston-super-Mare . There was NOT a second "public" ticket sales session this time. The remaining tickets were sold online, with a few also going into the SEVEN STARS, Thomas Lane, Bristol, BS1 6JG. Tickets sold out in advance for all sessions except for Thursday evening and the overall attendance at tweh festival was our best ever.
The LocAle of the Festival competition was won by Arbor Ales Yakima Valley and the Runner-up was New Bristol Brewery Super Deluxe Stout. The results of the Bristol & District CAMRA branch Pub of the Year 2015 competition were also announced at the trade session (pictured below). The winner is the Plough at Congresbury and the Runner-up is the Volunteer Tavern, Bristol.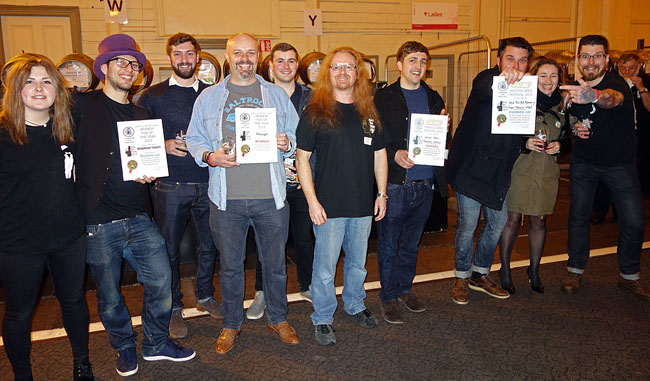 (Left to Right: Volunteer Tavern (Runner-up Pub of the Year) Plough (Winner Pub of the Year) Richard Brooks (Branch Chair) Arbor Ales (Winner LocAle of the Festival) New Bristol Brewery (Runner-up LocAle of the Festival
We would like to thank everyone that contributed to making the festival such a success, including those who organised and ran it as well as the sponsors, advertisers, suppliers and vendors. Particular thanks should go to the main event sponsors for 2015 (Dawkins Bristol Brewery, St Austell Brewery and Moor Beer Company) and to the pubs and breweries that helped us out with some games prizes in our hour of need!
Our designated charities for 2015 were the Childrenís Hospice South West and the Alzheimer's Society. Generous Bristol Beer Festival customers donated a total of £1595.36 and this was distributed equally between the two charities.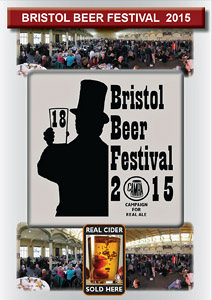 Low resolution version of the 2014 Bristol Beer Festival programme.
Click HERE to view 2014 pictures on Facebook
Click HERE to view 2013 pictures on Facebook
Click HERE to view 2012 pictures on Facebook
Click HERE to view 2011 pictures on Facebook
Click HERE for a video of the 2012 ticket sales at the Commercial Rooms
Click HERE for a video of the 2012 ticket sales at the Old Fish Market