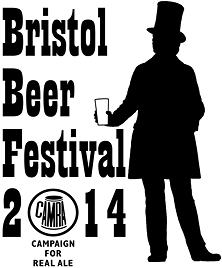 Bristol Beer Festival 2014
The seventeenth annual CAMRA Bristol Beer Festival will run from Thursday 13th to Saturday 15th March 2014 at Brunelís Old Station, Temple Meads, Bristol. There will be an excellent range of over 130 different real ales on sale over the course of the festival as well as a great selection of cider and perry. There will also be a variety of food available at all sessions. Card carrying CAMRA members will also receive a voucher for a free half pint.
The session times and ticket prices remain unchanged for 2014 and the details are shown in the table below. All tickets include £5 of beer tokens.
We have now held the two ticket sales events at the Commercial Rooms and Old Fish Market. Sterling work by local CAMRA volunteers ensured that these went smoothly and the queues were dealt with quickly.
Remaining tickets are available ONLINE as well as at the SEVEN STARS in Thomas Lane, Bristol. The Friday evening and Saturday lunchtime sessions have sold out and there are only a few left for Friday lunchtime.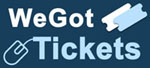 Click here for the Bristol Beer Festival 2014 Beer Order (updated 05/03/14) and Cider & Perry Order
(Click here for more information about the approach we take to selling the tickets)
All ticket prices include £5 worth of beer festival tokens, which customers will receive on entry enabling them to go straight to the bar. Also included are a festival programme and a commemorative half pint glass, marked for third and half-pint measures. Card carrying CAMRA members will also receive a voucher for a free half pint.
We strongly advise keeping an eye on this website as it will feature further beer festival information including updates about ticket availability and the beer and cider lists as they become available.
| | | | |
| --- | --- | --- | --- |
| Date | Session | Time | Cost |
| Thursday 13 March | Evening | 7pm - 11pm | £10 (incl £5 of tokens) |
| Friday 14 March | Lunchtime | 11:30am - 4pm | £10 (incl £5 of tokens) |
| Friday 14 March | Evening | 7pm - 11pm | £10 (incl £5 of tokens) |
| Saturday 15 March | Lunchtime | 11:30am - 4pm | £10 (incl £5 of tokens) |
| Saturday 15 March | Evening | 7pm - 11pm | £9 (incl £5 of tokens) |
Fancy volunteering to help at the beer festival? Click HERE
Click HERE to view 2013 pictures on Facebook
Click HERE to view 2012 pictures on Facebook
Click HERE to view 2011 pictures on Facebook
Click HERE for a video of the 2012 ticket sales at the Commercial Rooms
Click HERE for a video of the 2012 ticket sales at the Old Fish Market