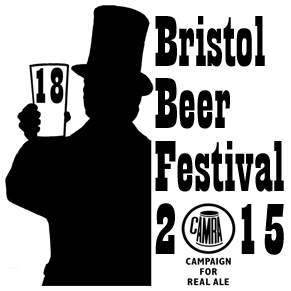 Bristol Beer Festival 2015
The eighteenth annual CAMRA Bristol Beer Festival will run from Thursday 12th to Saturday 14th March 2015 at Brunelís Old Station, Temple Meads, Bristol. There will as ever be an excellent range of well over 130 different real ales on sale over the course of the festival as well as a great selection of cider and perry. There will also be a variety of food available at all sessions.
Although the face prices of the tickets are unchanged, the amount of included beer tokens will be reduced from £5 to £4, so effectively they will cost £1 more. This is the first increase in the price of admittance since 2008, over which period the cost of hiring the venue has increased substantially, resulting in the need to now make this change to balance the budget.
Click here for the Bristol Beer Festival 2015 Beer List & Cider information
(updated 02/03/15)
Volunteers still needed! Click here to find out how to help at the Bristol Beer Festival
There are some significant changes to the arrangements for ticket sales for 2015 to reflect customer feedback and buying patterns and in particular the stated preference of many people to buy tickets online. On Sunday 1 February ticket sales to CAMRA members took place at the Commercial Rooms in Bristol and at Off the Rails in Weston-super-Mare . There will NOT be a second "public" ticket sales session this time.
TICKETS FOR REMAINING SESSIONS CAN BE PURCHASED ONLINE
Tickets for Friday lunchtime, Friday evening and Saturday lunchtime sessions are sold out (updated 08/02/15).
Some tickets for the Thursday evening and Saturday evening sessions are now on sale at the SEVEN STARS, Thomas Lane, Bristol, BS1 6JG
Please note that we are adopting a different approach to online sales this year in response to customer feedback that as online ticket sales have become more popular, the old method of checking booking reference numbers at the door was taking too long to get people into the venue. This year online customers will receive actual tickets through the post. In addition to the normal 10% processing fee by the ticket sales company, there will be a transaction fee of £1.75 per purchase to cover the cost of printing and sending out the tickets. Up to 20 tickets can be purchased for a session, so it is possible to spread this extra fee over a large number of tickets.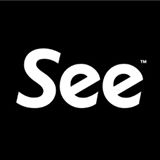 All ticket prices include £4 worth of beer festival tokens, which customers will receive on entry enabling them to go straight to the bar. Also included are a festival programme and a commemorative half pint glass, marked for third and half-pint measures.
We strongly advise keeping an eye on this website as it will feature further beer festival information such as updates about ticket availability (including online sales) and the beer and cider lists as they become available. Following the increased online ticket sales in 2014 (particularly for Saturday evening) there will be a new approach to get these ticket holders into the festival as quickly as possible in 2015.
Tickets are not for sale to persons under the age of 18. Please note that the Bristol Beer Festival does not have a family room or other area suitable for children and overall attendance must adhere to a strict fire limit for the venue, so admittance for anyone without a ticket is at our discretion and cannot be guaranteed.
| | |
| --- | --- |
| | The Bristol Beer Festival is strictly No Smoking inside the building and this includes E-Cigarettes, so no vaping in the venue please! |
| | | | |
| --- | --- | --- | --- |
| Date | Session | Time | Cost |
| Thursday 12 March | Evening | 7pm - 11pm | £10 (incl £4 of tokens) |
| Friday 13 March | Lunchtime | 11:30am - 4pm | £10 (incl £4 of tokens) |
| Friday 13 March | Evening | 7pm - 11pm | £10 (incl £4 of tokens) |
| Saturday 14 March | Lunchtime | 11:30am - 4pm | £10 (incl £4 of tokens) |
| Saturday 14 March | Evening | 7pm - 11pm | £9 (incl £4 of tokens |
Low resolution version of the 2014 Bristol Beer Festival programme.
Click HERE to view 2014 pictures on Facebook
Click HERE to view 2013 pictures on Facebook
Click HERE to view 2012 pictures on Facebook
Click HERE to view 2011 pictures on Facebook
Click HERE for a video of the 2012 ticket sales at the Commercial Rooms
Click HERE for a video of the 2012 ticket sales at the Old Fish Market