Pete Bridle (our chairman) organised a Bristol Pub Group Day of Action on 23rd November 2011 to highlight the problem of closing pubs with the local media.

The Day in Brief
The local media was invited to a meeting in the function room (upstairs) at Horts in Broad Street in Bristol, starting at 10:00. The meeting was addressed by: Pete Bridle, Councillor Steve Comer, Keith Shapland, Glen Dawkins and Ed Lobatt about various aspects of the problems pubs are in and how this affects society as a whole.
We then (at 11:00) went on a coach trip visiting 10 closed pubs in Northern Bristol. It looks likely that only one of these will re-open as a pub. The route Rod Lees organised was: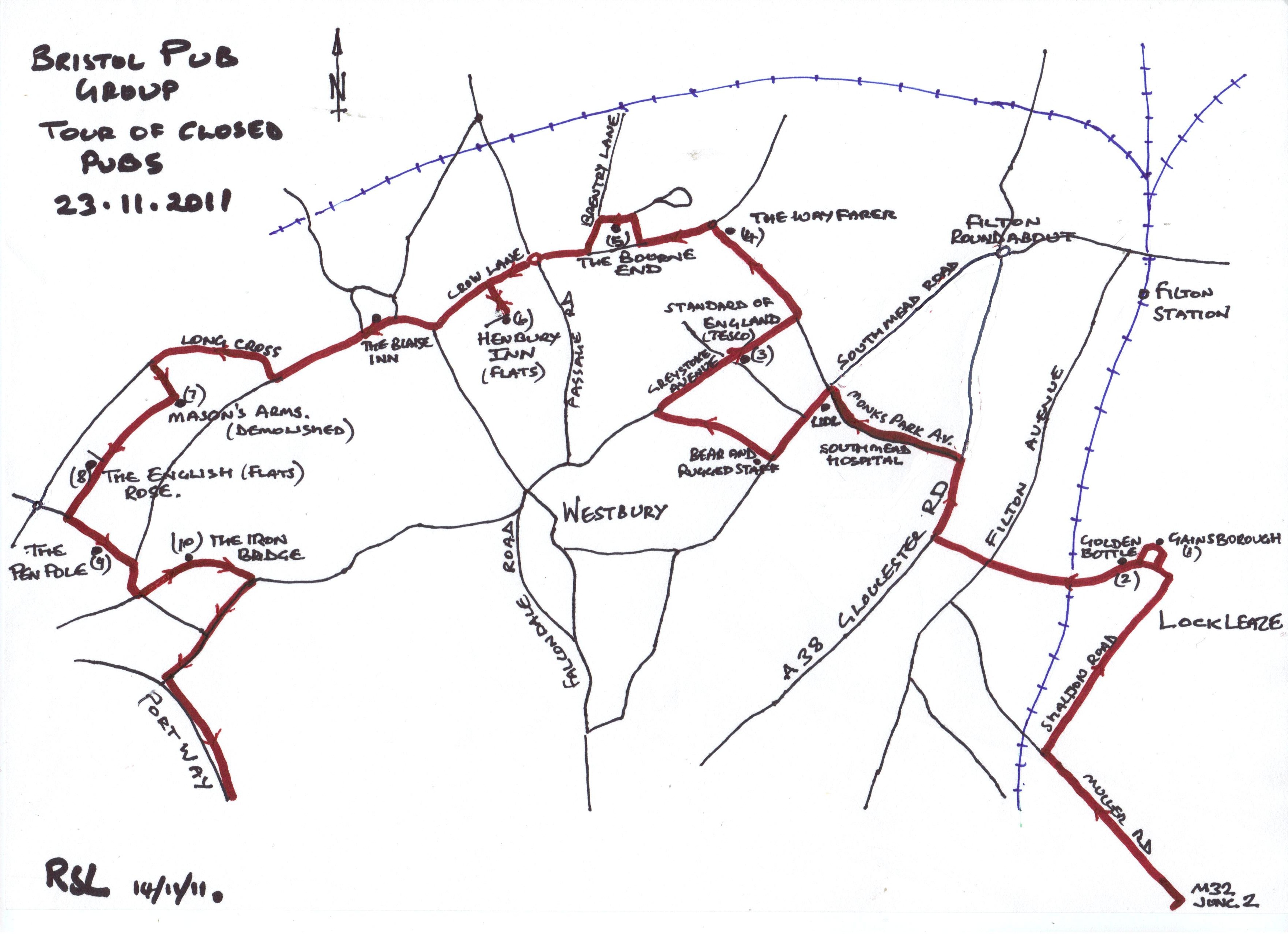 The coach trip ended at the Three Tuns in St Georges Road (a pub which has been turned around in recent years). We were joined there by Councillor Neil Harrison
Publicity
The meeting was well attended including reporters from the local press, radio and ITV. The reporters and cameramen joined us on the coach trip. In addition Pete Bridle and Keith Shapland had already done interviews with Radio Bristol. The group received good publicity from the Day of Action. (Pete and Keith's interviews on Radio Bristol were on BBC iplayer, but these have now been removed.)
1. We were the lead item on the local ITV Evening News at 18:00. This item is now on YouTube. Please click here to find this item on YouTube.
2. There was a two page article in the Evening Post that evening. Please click here to access this item.
3. Lastly but certainly not least Tim Belsten has written a two page article on the Day in Pints West 92.