CAMRA Summer of Pub 2022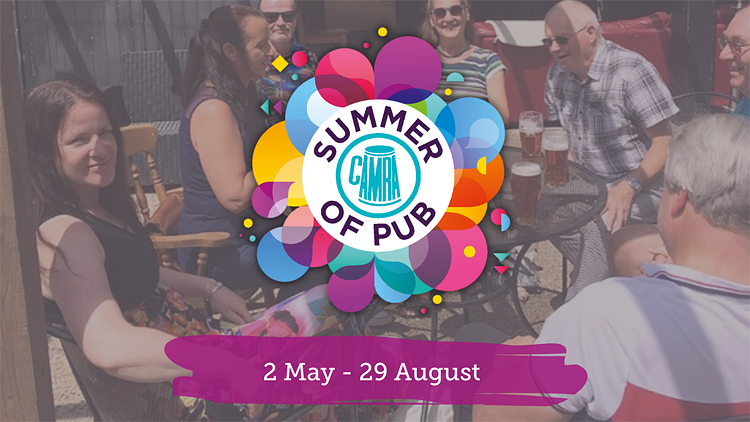 The CAMRA "Summer of Pub" campaign is back for 2022 and we have some forthcoming local branch activities that everyone is encouraged to support.
Thursday 26 May - Mild Month/Summer of Pub Nailsea gathering
BADRAG event at Nailsea MicroPub 5pm – 8:30pm. A Mild Ale from Nottingham will be available in support of CAMRA's National Mild Month.
Tuesday 31st May – Summer of Pub Bristol Harbourside Walk
A leisurely clockwise walk around some harbourside pubs starting at 6:30pm at the Orchard, 12 Hanover Place, Bristol BS1 6XT and ending at a pub near the city centre
Wednesday 15th June - Minibus trip to Chew Valley area
Following two successful minibus trips in March, the branch is planning to run a few more trips to areas where public transport is very limited in order to survey pubs for future Good Beer Guides. The next trip will be on Wednesday 15th June to survey pubs in the Chew Valley area. The minibus will depart from the Cornubia at 6.45pm, returning to the city centre by 10.45pm. The price per head is£10 per head for the trip on 15th June, for a four hour trip to what will probably be five pubs. If you wish to book a place on the minibus please email Martin at marting1@sky.com.
Saturday 18th June - Cotham & Kingsdown Summer of Pub Trail
BADRAG led pub trail meeting at the Highbury Vaults at 12 noon followed by up to six other pubs.