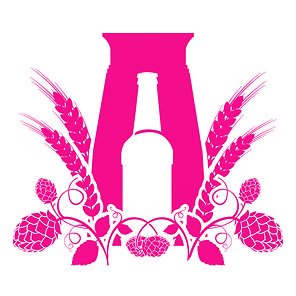 It has recently been announced that this year's Bristol Beer Week will run from Saturday 27th August to Friday 2nd September, and for the first time will culminate with the Bristol Craft Beer Festival, which is taking place at Motion, Avon Street, on Friday 2nd September and Saturday 3rd September. Starting in 2013, Bristol Beer Week was launched by Bristol resident and beer lover Steve Powell and his friend Lee Williams, and the week has gone from strength to strength since then, with the 2016 week promising to be the biggest and best so far. In many ways, Bristol Beer Week presents one of the best opportunities for beer lovers to get up close to the brewers and understand why and how they do what they do.
Although many of the details are currently still at the planning stage a number of local breweries have already promised to get involved, and we can expect to see events similar to the East Bristol Brewery Trail that took place over the May Day bank holiday weekend. As one would expect, there are also big plans for the King Street venues, including the recently-opened King Street Brew House which, in addition to running separate events, will be taking part in a collaboration event, similar to last year, to ensure the widest selection of beer possible (over 100 on cask and keg). Wild Beer Company are also keen to play a big part in this year's event, focussing on their soon to-open bar in the new Wapping Wharf development.
Getting involved as before, the Bristol & District branch of CAMRA will be leading a pub crawl on the Wednesday of Bristol Beer Week (August 31st), starting at our branch Pub Of The Year, the Volunteer Tavern, at 7pm.
The Bristol Craft Beer Festival is being organised by the people behind the London Craft Beer Festival, a much-lauded event run by beer lovers who are extremely passionate not just about good beer, but food and music too. The festival will feature over 30 breweries, including a number of Bristol breweries such as Arbor, Wiper & True and Moor, and international breweries too. For CAMRA members, there is a hope that the festival will feature some cask ales but, even if not, the range of beers should offer something for most tastes. On both days of the festival, there will be an afternoon and evening session, with Friday afternoon session serving as the Bristol Beer Week 2016 closing party and trade session. Tickets are £30 for a five-hour Friday session and £35 for the Saturday, which includes unlimited 'small' tasters, a glass and a programme, so that attendees can have the opportunity to try as many different beers as they wish to.
With so much going on across Bristol Beer Week, there's bound to be at least one event to interest every beer lover, and Steve Powell hopes that you're able to take part in as many events as you can in 2016 to make it yet another successful week.
To find out more about what will be happening, keep an eye on the following:
Website: www.bristolbeerweek.co.uk
Twitter: @bristolbeerweek
Facebook: facebook.com/bristolbeerweek
Although not specifically a real ale focused event, Bristol & District CAMRA of course supports any initiatives to promote our local pubs and breweries and so encourages CAMRA members (and everyone else) to get involved and go along and support any events that take your fancy.